I received a fundraising email from the Rand Paul campaign just a few minutes ago, with a simple, one-word subject line.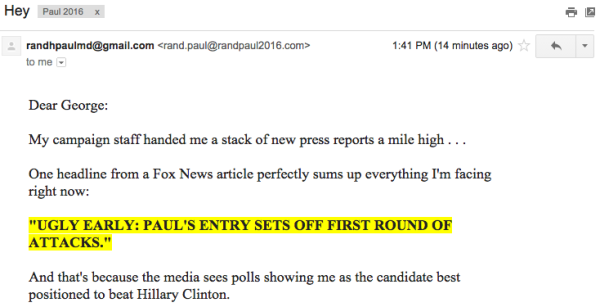 This, of course, reminds me of the 2012 Engage DC report "Inside the Cave: An In-Depth Look at the Digital, Technology, and Analytics Operations of Obama for America" (PDF). On page 32 of the report, Patrick Ruffini and company noted that an Obama fundraising email with the subject line "Hey" had the highest open rate of any email the campaign sent during the cycle.
It'll be interesting to see if the same holds true for Paul's digital team. Clearly at least one recipient opened the email today.